Occupied Property Home Staging
After an initial home staging consultation we return once the pre-staging recommendations you chose to do are complete. Utilizing what you currently have in your home our stagers will enhance, edit and re-arrange your existing furniture and décor to showcase the space for optimal appeal. Should additional furniture, décor or both be necessary we can provide those options too. Whether utilizing our national rental furniture resources or our own extensive inventory of props and home décor, you can be assured that whatever your staging needs and budget we can work with you.
Occupied Property Staging Enhancement
Enhancement of existing furniture and décor with additional furnishings and/or accessory rental. Shopping services and purchase options for furnishings are also available upon request. Pricing determined by scope of work.
Vacant Property Home Staging
It may surprise you but vacant homes are especially difficult for buyers to visualize living in. Vacant rooms appear smaller and lack a point of reference. Buyers are often puzzled regarding flow, purpose and scale of an empty room and how their lifestyle will fit.
We can help! Utilizing our growing resources with national furniture retailer and rental partners and our own extensive inventory of accessories, home décor and props we transform a lifeless property into a warm and inviting home! Currently we offer vacant property staging services for homes up to 5,000 square feet in price points under one-million dollars. We have several options to choose. Pricing estimates are available by phone once scope of work can be determined.
Vacant Property Staging – Full House
Vacant Property Staging – Key Room Only
Vacant Property Staging – Vignette, Enhancement and Accessory Only
Vacant Property Staging – Customized to your needs and budget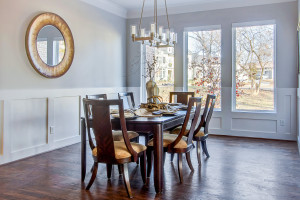 Contact Us
Ready to get started?
Latest Work
Investors
Whether you're a professional real estate investor or just flip houses to earn extra income, let us show you how home staging can sell your homes faster and for more money.